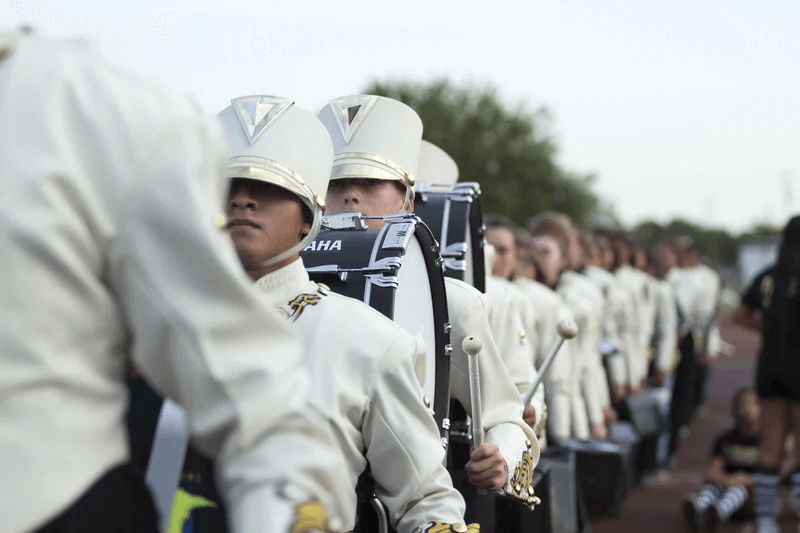 High schools consist of many moving parts that make each school unique and special. From the classroom to extracurricular activities, schools have a lot to offer their students! So many other notable organizations get lost in the shadow of "revenue sports" such as football, basketball, volleyball, soccer, and baseball. As amazing as those sports are, they wouldn't be as amazing if not for the band, color guard, or dance team. Then, there are groups and clubs like Student Council, DECA, Debate, and so many others that impact students with a wide variety of interests and abilities.
Raising Money for Sports and Clubs
Here at Fundraising University, we provide a tailor-made, proven fundraising method to maximize your chances of raising money for your sport or organization. Many unique groups of students get overlooked by the more prominent or common sports, but that doesn't mean you are any less critical. Spotlight sports may get a lot of attention, but other groups and supports are developing students in ways that are just as important!
Band instruments, track equipment, and traveling for your club are costly parts of an organization's budget. With our fundraising experts, you can sit back and let us take the ropes to show your group how to raise money. With budget cuts and COVID precaution expenses, smaller sports and organizations are taking the biggest hits. You don't have to be a team full of football stars or a baseball team that wins state every year; we offer equal services for every group of kids to help set them up for a better future.
How it works
STEP 1: LAUNCH MEETING
Our partnership with your organization is what kicks it off. The meeting sets the preliminary plan of action, followed by multiple sessions to solidify the plan, iron out the exact process, and set expectations.
STEP 2: HOST A KICKOFF
Organize a meeting with your group to inspire them to impact their community and build relationships. A kickoff unifies your team or group and equips them to get out and start raising money!
For example, setting the expectation that each member MUST sell 25 cards helps motivate the participants and gives them a clear direction towards success. Fundraising U discusses the game plan for how to execute on sales. Being clear and firm on the goal helps everyone achieve it in the end.
STEP 3: DIVIDE INTO TEAMS
From there, the group splits into equal teams led by senior leaders building additional teamwork and a sense of friendly competition. In fact, this process often helps drive home skills you're already coaching or teaching to your students and athletes.
STEP 4: THE BLITZ
The blitz is one final push that rallies the kids together to inspire them to sell more. This meeting is the final effort to sell the last products. If any member has not sold all their product by the set date, his whole team is required to go out and finish selling to reach their goal. It's teamwork at its finest!
STEP 5: PRIZES & CELEBRATION
To celebrate a successful fundraiser and the hard work of the members, we award prizes your kids actually want.
Awards for the Top Seller
Awards for the Top Selling Team
Money Grab for those teams that completed selling their products before the Blitz.
Why a High School Fundraiser is for You!
So many booster clubs for different organizations are running on a thin budget because of the opposing external forces of the past year and a half. Now that the world is getting back on its feet, it's putting people in the giving mood. There are so many members of your community that would love to donate to your cause. You have been forced into online classes this past year and missed out on so many experiences from face-to-face interaction. The time is now to get back on track, raising money to make those everlasting memories and skills learned from each organization.
Get Started Today!
Don't wait! Any time of the year is excellent for getting out into the community and selling cards. If you want to earn extra money for your organization while making an impact on your community, Fundraising University's strategy is the right fit for you. Going out and selling cards, tickets, or other products allows your footprint to be left in the community; the more people you have supporting you through your high school fundraiser, the more of a difference you can make. The best high school programs come from the strongest communities, no matter the team or group.