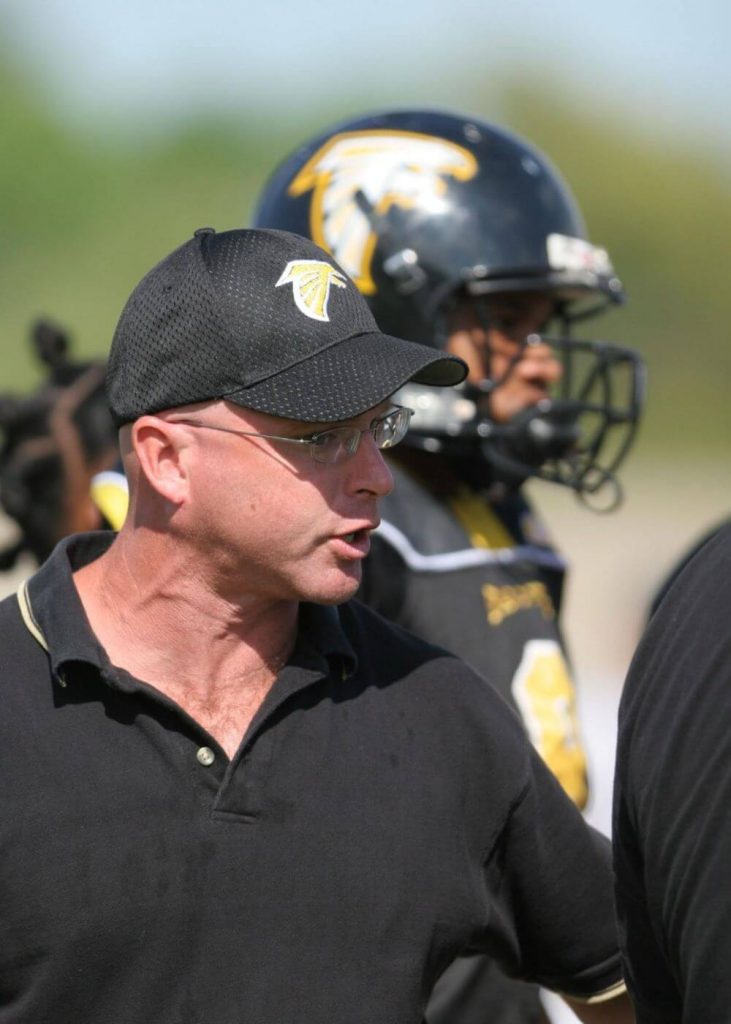 High school sports are an essential part of the developing years for many young athletes. It teaches them a variety of valuable skills like –
Goal Setting
Commitment & Hard Work
Work Ethic
Endurance (physical and mental)
Teamwork
These are just a few of the important skills and life lessons that are had on the track, court, and field for these young athletes, but the list is truly endless. Ask anyone who played sports and they will tell you about the countless lessons learned through their sport no matter what they played – baseball, basketball, football, track, cross country, soccer, softball, volleyball. No matter the sport the life lessons are the same for those passionate high school athletes.
Not only do high school sports help you develop life skills and countless memories, but for some, they offer opportunities beyond their high school careers. Sports scholarships to college allow players the opportunity to experience higher education they might not have without sports. Those skills developed on the field for off the field are extremely valuable.
It is heartbreaking when those opportunities to develop and grow through high school athletics are cut short due to something like funding. We don't want to see any student's athletic career cut short for something as trivial as money. This is why fundraising is so important to every coach at Fundraising University. This is why Fundraising University started. We have a passion for high school sports and want to see every athlete have the opportunity to play the sport they love and continue to develop through sports.
Fundraising University works with high school sports programs to raise the funds needed for each individual program whether that means transportation, tournament fees, new uniforms, new equipment, etc. Whatever the program's goals are, our fundraising coaches work to help you reach them. We take care of the Fundraising process and make sure that your team reaches its financial goals for the season. At Fundraising University, we understand just how difficult it is to both coach a team and try and handle all of the financial scenarios that come up throughout the year. That is why we have created a plan to help make Fundraising fun, competitive, and easy for the whole team. We want nothing more than for every athlete to have the opportunity to play every game without worrying about anything else!
Ed Servais's Story
Ed Servais is the head baseball coach at Creighton University and a spokesperson for Fundraising University. In a recent interview, this is what he had to say about athletics and their importance:
"Well I believe that we need athletics more than ever before. I think there's a lot of things you can learn from athletics besides just the execution of the game. A big one, to me, is developing that teamwork concept. I don't think we do a very good job in our society in developing that, other than in athletics. That's why I think athletics is huge. I believe the number one responsibility for a coach is to be a role model. And I believe you model it all the time. You're modeling your work ethic. You're modeling your value system. Role modeling, to me, has always been number one and that's why we have some of the rules we have with our players. But, I think we have an opportunity to teach some of those values that we talked about. [Again] If I want our players to be punctual. If I want our players to be on time. I, as the coach, have to be on time. If I want our players to exude a work ethic and enthusiasm and passion for what they're doing, I, as the coach, have to do that. I don't ask our players to do anything that I don't role model myself. So if you had to say there's one trait that is most important for a coach to have, to me, it would be role modeling.
I believe in Mike Bahun. Mike is the president and founder of the organization[Fundraising U]. I believe in anything that creates a positive situation for young athletes. I know, for example, I would not be in this position today if I were not an athlete as a young person. I had opportunities to potentially make some bad decisions, but athletics always kept me in line. And I think we need athletics so much. And I know sometimes, the high schools and the travel programs aren't able to fund these programs at the level that they want to. So they need some help. And that's where Fundraising University comes into play. They're able to provide opportunities for these young people. Whether it be uniforms, whether it be travel, whether it be making their field better. Making their facility better. Providing those extras that the school or the travel program cannot provide. It's just a necessity unless we just don't care about athletics. And I care about young people a lot. I want young people to have the same opportunities and even better opportunities than I had. It's the discipline. It's the planning. It's the organization. I think that's where you have a championship defense, in the Blitz system. You have the planning, you have the organization, you have the attention to details that lead you to reaching your goals."
Coaches, Work With Us
If you are a high school or AAU coach, contact us about helping improve your team's equipment, facilities, and more. We pride ourselves on making sure that every team we work with reaches the fundraising goals. We want the best for coaches, athletes, and the team. Let us take the reins of fundraising while coaches coach and players play. Coaches, let us help you get the burden of fundraising off of your back so you can focus on your team and the season ahead!