Many schools had to halt their sports seasons due to COVID-19 in 2020, but it wasn't necessarily because students were contracting the disease. High school sports programs spent most of their money on COVID precautions focusing their efforts on making sure each player was still eligible to compete. Funding for sports at most high schools was also cut by 20%-50%, so departments still do not have money to upgrade equipment or buy new uniforms. With the new season starting up and a lack of funding a lot of basketball programs might not even be able to afford a bus to take them to a game or not have the proper equipment.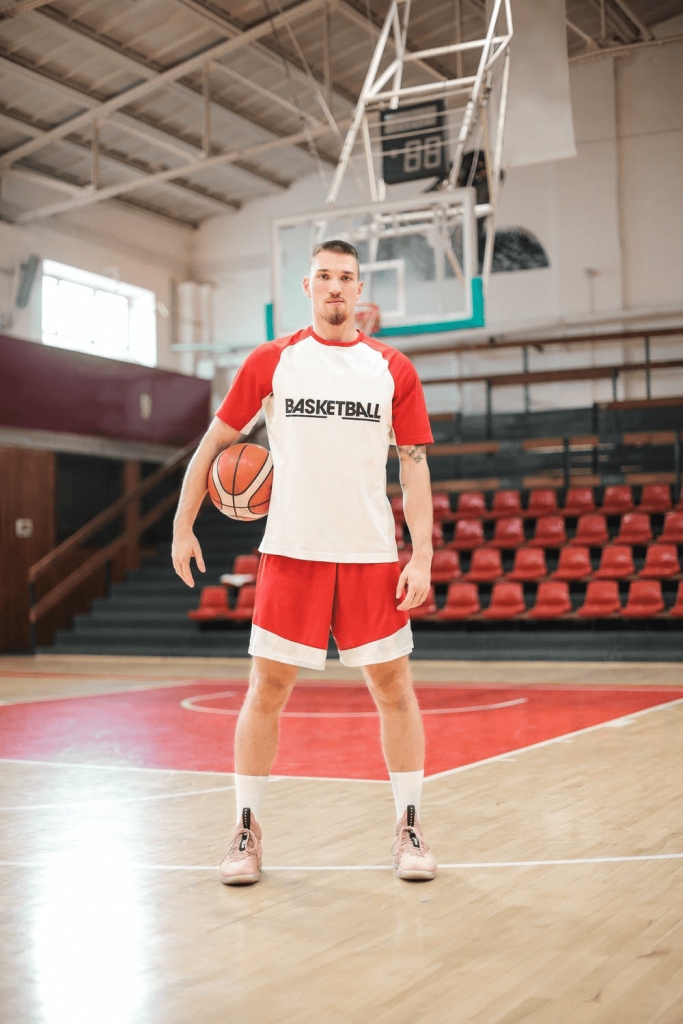 COVID-19's Effect on High School Sports
Student-athletes need your help as their coach to get them back on track and back on the court. Sports programs need money after safety protocols for COVID took the vast majority of the already restricted budget.
Fundraisers are now a necessity for most high school sports programs in order to play the sport they love and play it safely and this is true for both girls and guys basketball programs as well.
Equipment You Can Buy from Fundraising
When your student-athletes are out and about fundraising through the community, the sky's the limit. The money you raise will allow your basketball team to purchase the proper equipment needed for players. These purchases could include some of the ones listed below.
Basketballs – New basketballs are essential, especially during games.
Uniforms – whether you are in need of brand new uniforms or just additional uniforms for a growing sports program, fundraising can help you raise the necessary funds so your team looks great.
Team Shoes – Nothing gets a team more excited than good-looking team shoes. When a team goes out on the court matching, gives them a sense of team spirit.
Bus Drivers – Depending on the school's budgeting, you might need more money to pay for road trips or away tournaments. You would hate to get to the playoffs and not have enough money for your kids to get there on the school bus.
Refinish Your Court – The wear and tear on a court can only go for so long before your players or the other team starts getting hurt.
How Fundraising University Works
Fundraising University is America's leading fundraising program for high school sports. We have the tools to help you succeed, from fundraising coaches there to help guide you along the way to sales incentives that turn your athletes into salespeople. We will help with your high school basketball team fundraiser from start to finish.
When you are ready to start a fundraiser, contact us to get the ball rolling. We will schedule a launch meeting to understand your program's needs to set up goals to make a tailor-made fundraiser for your program. Then we will have a kickoff for the student-athletes that gets them super excited about the event; by the time it's over, they will be inspired and ready to sell. This kickoff is an informational presentation that shows and teaches the student-athletes how to sell the product that will raise money for their program.
We not only created products and coupon cards but a hands-free app student-athletes can use for contact-free fundraising. The student-athlete can use our app to scan a credit card to make a transaction so anybody can purchase one if they don't have cash. The world is moving digital, so this is a quick and easy way for customers not to use cash. More and more people aren't carrying cash on them anymore, so it still allows people to contribute to your students.​ All the possible ways to donate are those listed below.
Major credit card companies
Cash
Check
Debit Card
As the fundraiser is coming to an end, you will gather the students for what we like to call a "blitz". A blitz is a meeting and one final push to go and sell; it pumps the students up, influencing them to sell more. Think of this as sort of a fundraising pep rally. During a Blitz, you give the students the push they need to fundraise the remaining money for the sports program, allowing your team to reach their goal. It is an important part of the process, and time after time has proven to be successful.
At the end of the selling period, we will help you get all the sales together for shipment. Making sure you have support from the very start to the finish. All that is left from there is to start planning for your next season's fundraiser. Fundraising University takes pride in the fact that the people we work with always have improved fundraising numbers year after year.
Your Basketball Team Can Get the Season Started Right with Fundraising University
Start your next basketball fundraiser with Fundraising University at your side. Make sure your student-athletes have the funds they need to perform their very best on the court this year and make sure to start it off with some healthy fundraising competition.