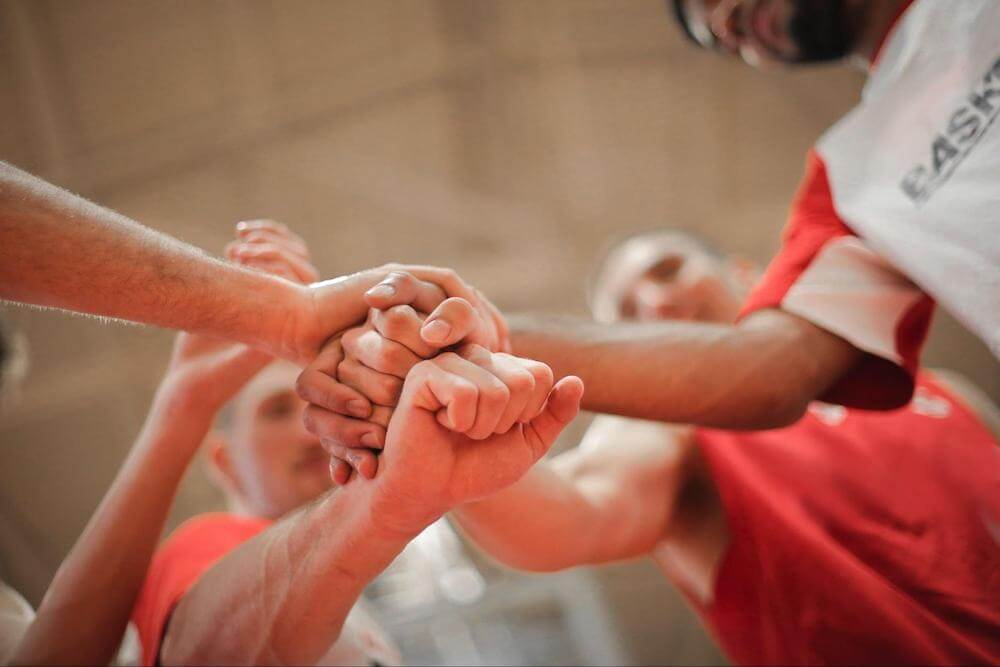 Becoming a business owner is difficult no matter how you start out – totally from scratch, the purchasing of an existing business, or becoming a franchise owner. Picking the right option for you and your family is important to your long-term success. If you are looking for a franchise opportunity that is passionate about developing its franchisees and about improving the community, you are looking for Fundraising University.
Be your own boss, build your own business, support your community, all while getting support from a corporate team through an extensive network of support.
Franchising & Fundraising Successes Over the Year
Join a team that wins on and off the field. Not only were we named Aspioneer's Top 20 Franchises of 2020, but again we were ranked on Entrepreneur's Top 500 Franchises List in 2021 – it is no wonder we are up to 56 franchises and are gaining momentum!
This is in no small part due to the training we have in place for any new franchise owner that joins our team! We took our passion for uplifting teams and clubs around the country and put that same passion into uplifting our entrepreneurs looking to join a highly motivated team. We took our same dedication to provide schools with a proven fundraising system and developed a training program for our franchisees that would give them all the tools they needed to be a successful business owner.
We take your success seriously from franchising to fundraising with a mission backed in equipping students, coaches, communities to dream big, raise more, and work less! It is this dedication to students and our community that drives our owners to go out and help high school sports programs raise more money in less time and get paid to do it! Our franchisees generate an average of $1.2 million through their fundraising efforts and take home 25% – 30% EBITDA. Not only are you bringing in money for you and your family, but you are making a difference in each high school team you work with. Don't just take us for our word: take a look at just a couple of our case studies that highlight our success at high school sports fundraising!
Morehead State University Baseball Program raised over $25,000 with Fundraising U.
With an original goal of $12,000, the athletes with our direction were about to raise more than double their goal giving them the funds they needed for training equipment and other baseball gear for the rest of their season.
Shawnee Mission West High School Baseball consistently brings in $13,000 – $16,000 in Funds each year.
Undoubtedly, $13,000- $16,000 was a goal that far exceeded the sports team's expectations. The earnings allowed the team to afford the best equipment and uniforms, including 25 pairs of home and away pants, additional banners on the field, and other necessary equipment – things that a lot of other programs cannot afford.
Mountain Vista High School Football Program raised over $100,000 in a Single Fundraiser.
The team was able to get new equipment, a squat rack, and no worries about further funding for the rest of the year. They have also signed up for 2 additional fundraisers that will guarantee their success for the next year as well.
These are just 3 real-life examples of how our franchisees were able to come in and make a huge impact on these student-athletes and their programs, but it doesn't end with these programs. We work to help any and all high school and collegiate sports teams and clubs get the funding they need to have the financial backing they need to be successful. And not only do they get the pride of a job well done, but they get the financial gains that come with producing and executing on a successful fundraiser, making our franchising program a win all the way around.
A Franchising Model That Works Every Time
The Timing and Opportunity are Perfect.
The first thing to usually get a budget cut in school is the athletics program. Especially during a time when sports budgets are shrinking the most, you can pitch in and help the coaches in need!
The Process is Proven and Customers Will Love You.
We have proven to raise more money, in less amount of time. Coaches and teachers need and trust us to help keep their program alive and running through fundraising. You get to experience all the success and pride that comes with helping another high school program reach and exceed its fundraising goals through the use of our proven process.
Sales are Easy and the Profits Are Worth It.
A quick introduction almost always leads to a booked fundraiser. It is a win-win for everyone – no risk for the customer and the athletes win every time. Just check out our testimonials to see coaches explaining to you how much they've benefitted from our system! We have a 100% guarantee that our system works! And if our fundraiser works, what does it say about your franchise with you? Sounds like a win for everyone!
What a Fundraising U Franchisee Looks Like
All of this success already and we are just getting started! We want to expand our success and take the best of the best with us. We have the driving force of implementing change backing us as we work to build our business, build your business, and give back to the community through our fundraising services. So what do all our franchisees have in common?
Someone who has a heart for other people.
You have to appreciate interactions with students, teachers, and interpersonal relations. You need to invest emotionally. Some core qualities include being a self-starter. You can even work from home and execute our plan from there. Point is, be motivated.
Teachable.
You get into franchising because there's a proven system in place. Experts help you, and you expedite that by helping others. It's easy. If effort and attitude are there, then it makes you a marker for success. 
No training? No problem! 
You start in our two-week training orientation, where our training facility will get you up to speed.
Start Your Own Franchise with Us Today!
Be your own boss, build your own business, support your community – get started with Fundraising University's franchising program today and fill out our form and leave the rest to us! As Mike himself has said, "There's no better experience than owning your own business". Contact us at support@fundraisingu.net or simply give us a call at 800-217-1962.