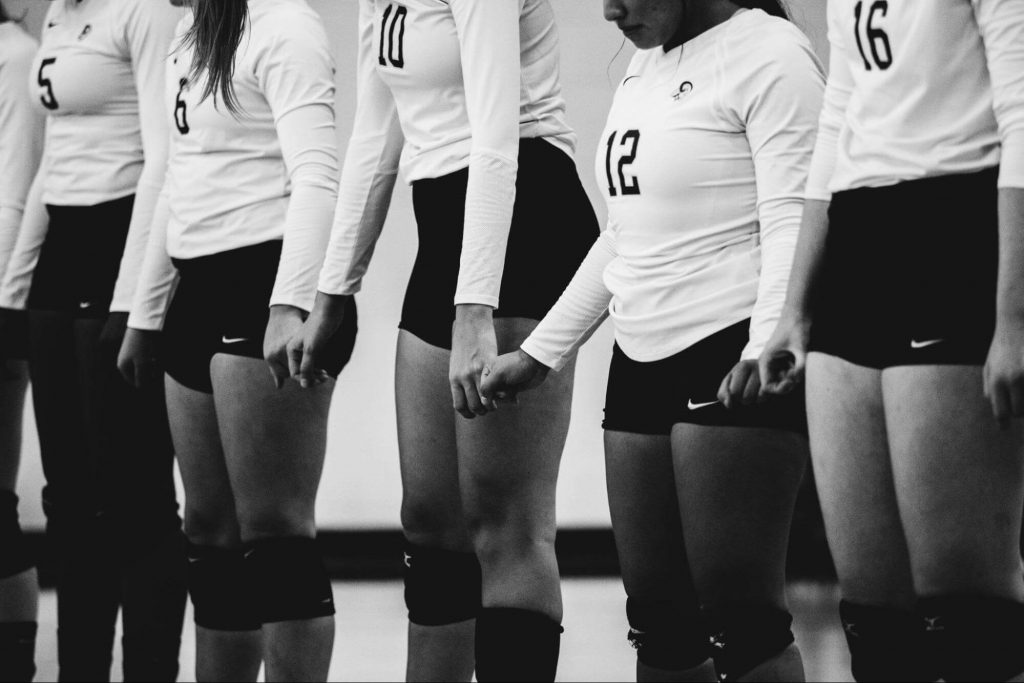 Every coach dreads "fundraising time." The stress of trying to find and organize a fundraiser for your high school athletes or even your collegiate athletes is a nightmare. Making sure you have all the necessary funds to invest in your team and their season while trying to motivate the players to go out and sell is overwhelming for even the most organized of coaches. It can be the same for your athletes – trying to convince family, friends, and neighbors to invest in a fundraiser for their team on top of practices, school work, and social lives is stressful. And, the same old fundraiser every season can start to feel monotonous. These athletes can easily lose sight of the bigger picture: better training, better equipment, less out-of-pocket expenses, and ultimately the difference between a good and a great season. 
We know the financial burdens of coaching a team, and we understand the struggle of trying to raise money year after year for your program, on top of athletic programs falling victim to funding cuts. We know what it feels like because we were once in your shoes. Fundraising University is made up of former athletes and coaches, and for that reason, our Fundraising U Coaches are passionate about helping high school sports programs raise more money with less stress for their sports programs.
High School Sports Programs Make a Difference in Student-Athlete Lives
We take fundraising seriously because it could be the difference between one student playing baseball that season or that one soccer team making it to State Championships. Those monumental experiences of playing on a team and experiencing wins and losses together are vital to the development of each student. High school sports give students a way to learn about hard work, perseverance, accountability, responsibility, and leadership skills in a way nothing else can. 
It provides students with an outlet to channel their energy into and invest in a way that affects them, their team, and their community. It teaches life-long lessons that each student will carry with them throughout life. Being deprived of that experience due to lack of funding is something we at Fund U work to do away with. 
Learn To Hold Smarter Fundraisers
There is a lot of pressure on any coach looking to see their athletes succeed while getting to enjoy a game they both love. Fundraising shouldn't be a stressor. That's why Fundraising University was started in the first place, to assist coaches looking to plan and execute a successful high school sports fundraiser. 
We pride ourselves in our ability to raise more money in a shorter amount of time than anyone else out there. We take the stress out of planning your fundraiser by guiding you through our proven process, and giving you back the time you need to do what you do best: coaching! We work with you to set your goals, plan the fundraiser, and motivate your team to sell. Our winning combination allows your team to sell more while building an even stronger team bond. Just check out some of our successful fundraisers – 
How to fundraise: Our 8-step process
Our process is mind-blowingly simple. Our FundraisingU coach comes to you and helps set up the fundraiser with you. 
1. Launch Fundraiser
We tell you the details about the fundraiser so that you can start the presentation.
2. Gather Your Students for Kickoff
Take a breather while we provide all the details about the fundraiser for 25 minutes!
3. Sell Like Crazy.
 Equip your students with our high-demand products to sell to as many people as they know. 
4. Harness the Power of Mobile. 
If a customer purchases a discount ticket, give them access to an app that gives them thousands more discount opportunities. 
5. Blitz
The Blitz will be one of your biggest competitive advantages. During the Blitz, coaches and players rally together and prizes are awarded to the players who have done the most fundraising. This is very effective in giving players plenty more motivation to sell. 
6. Prizes
We distribute all prizes directly to your students at school in an extremely organized (and motivating) way. 
7. Delivery. 
We are in charge of the delivery process! No more sorting out orders or going door to door. We handle all the logistic details. 
8. Repeat. 
Continue communicating with your community, so that by the time the next season rolls around, they'll be more aware. 
Make Sure Your Next Sports Fundraiser is a Successful One
We have raised more than 120 million dollars over the past 10 years since our organization was founded. We understand each coach's pressures to produce a winning team and give athletes space to grow and develop new skills. That is why FundraisingU isn't just any fundraising organization – it is a team made up of former coaches who know exactly how exhausting fundraising can be. We'll be there every step of the way with you, let us help you run a successful fundraiser for your team and champion sports equality for all. 
Contact us at 1 (800)-217-1962 or email us at support@fundraisingu.net.