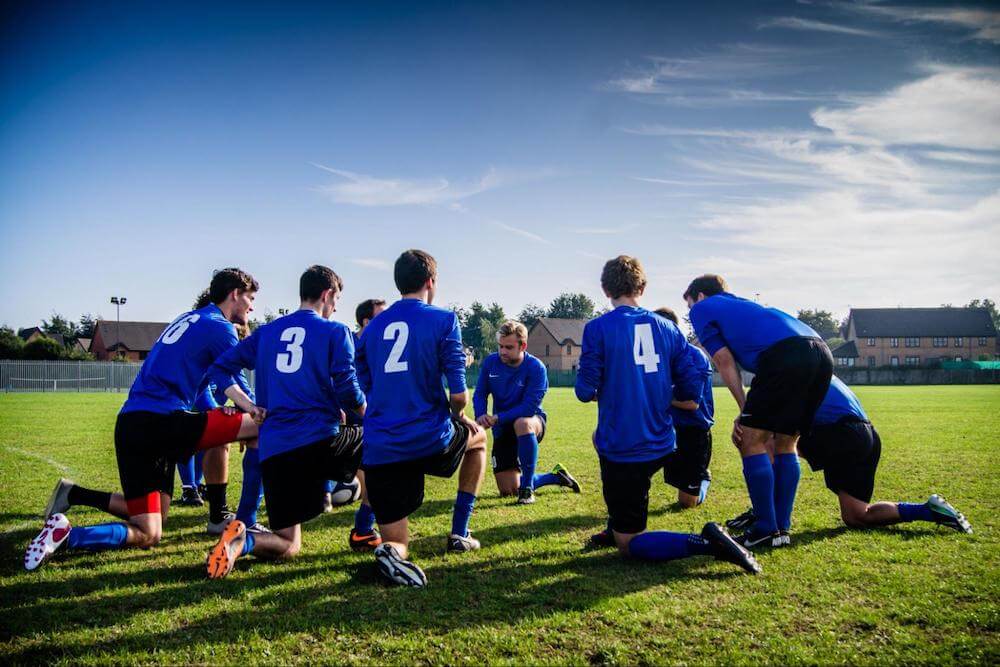 As the traditional school year ends, sports continue far into the Summer. Many athletes use this time to further develop their game or peak the interests of college recruits. With the Amateur Athletic Union (AAU) season approaching, now is the time to start fundraising for your summer team.
At Fundraising University, we understand that school sports are expensive enough, but adding another athletic season can be just as tough. We are here to help lessen the financial load of team sports. When it comes to playing the sports these players love, we don't want them focusing on finances and if they can play the game, we want their focus to be on the game itself.
AAU Summer Sports vs. High School Sports
Most times, with school sports teams, there is some form of funding for the team to cover the bare minimum of what they need. However, with a lot of AAU teams, they start with absolutely nothing. When you are paying for all your gear yourself expenses start to climb. When thinking about uniforms alone you are looking at anywhere from $15 – $80 just for 1 jersey. When you start getting into full uniforms with the warm-up gear you are looking at anything from $100 – $300, and then there are equipment and tournament fees to think about. The money needed to play in a summer league can be overwhelming as numbers start adding up.
Fundraising University will help you put together a plan for your team to help cover the cost of tournament fees, player fees, equipment, and anything else that may come about through the Summer season. We ensure that we work with the coaches to create a solid financial plan that will cover their necessary expenses. We create the plan, but the players are responsible for going out and reaching the team's goals.
Why Work with Fundraising U?
Fundraising University is committed to the success of young athletes. We take pride in our work because we are composed of former athletes, coaches, and parents of the game. We know how difficult it can when you have to miss out on important sports events because of financial restrictions. We are here to make sure that doesn't happen. We want every athlete to be able to look their best, play their best, and feel their best.
High school sports and summer leagues are so important for the development of teenagers. It has shaped every Fund U coach and helped make them the people they are today. We don't want any student-athlete to miss out on a season because of funding. This passion is what inspired Fundraising University. That is why we take fundraising so seriously and have worked to create a process that gets you the most amount of money in the shortest amount of time. We want the coaches to focus on developing their players and the players to focus on the game.
Let Us Fundraise for U!
If you are interested in helping your team reach their financial goals this Summer, contact us. We will help to make sure your team has all of the necessary funds to have a successful Summer sports season. No matter what the sport is, we are here to help every team erase any financial burden that might be stopping them from being the best they can be!