Fundraising Products
These products are used throughout the years within our fundraisers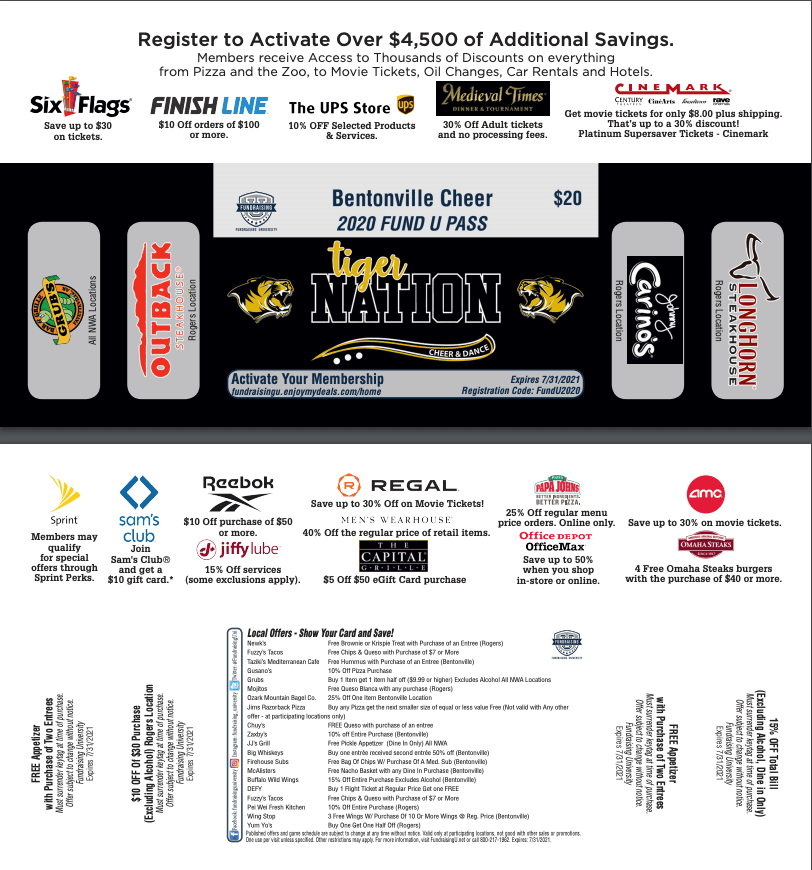 ALL-IN-ONE-VALUE-PASS
A custom discount card offering mobile deals with local and national vendors such as restaurants, movie theaters and retail chains. This pass is sure to be a hit for any customer. Fundraising University handles sourcing of vendors and other production requirements.
Selling Season: July - August
---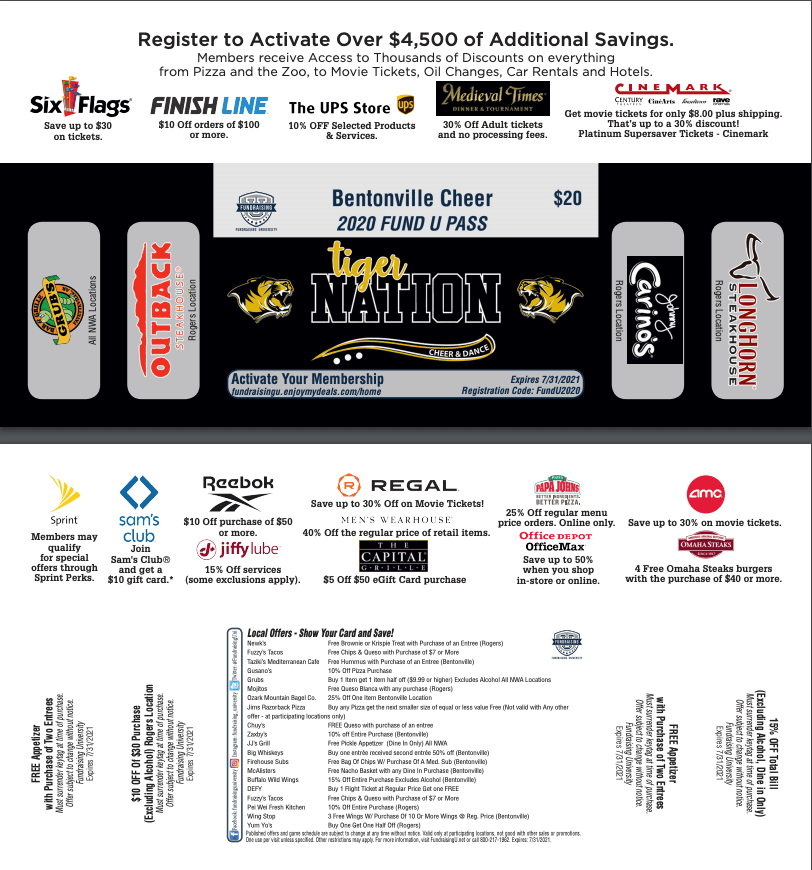 Value Ticket
Ticket packages offer more than $120 in savings with access to 60,000 local and national discounts.
Selling Season: February - June
Cookie Dough
One of our easiest sells! Pre-formed, frozen cookie dough comes in five flavors: chocolate chip, peanut butter cup, snickerdoodle, oatmeal raisin, and M&M's candies.
Selling Season: Every Season is Cookie Season!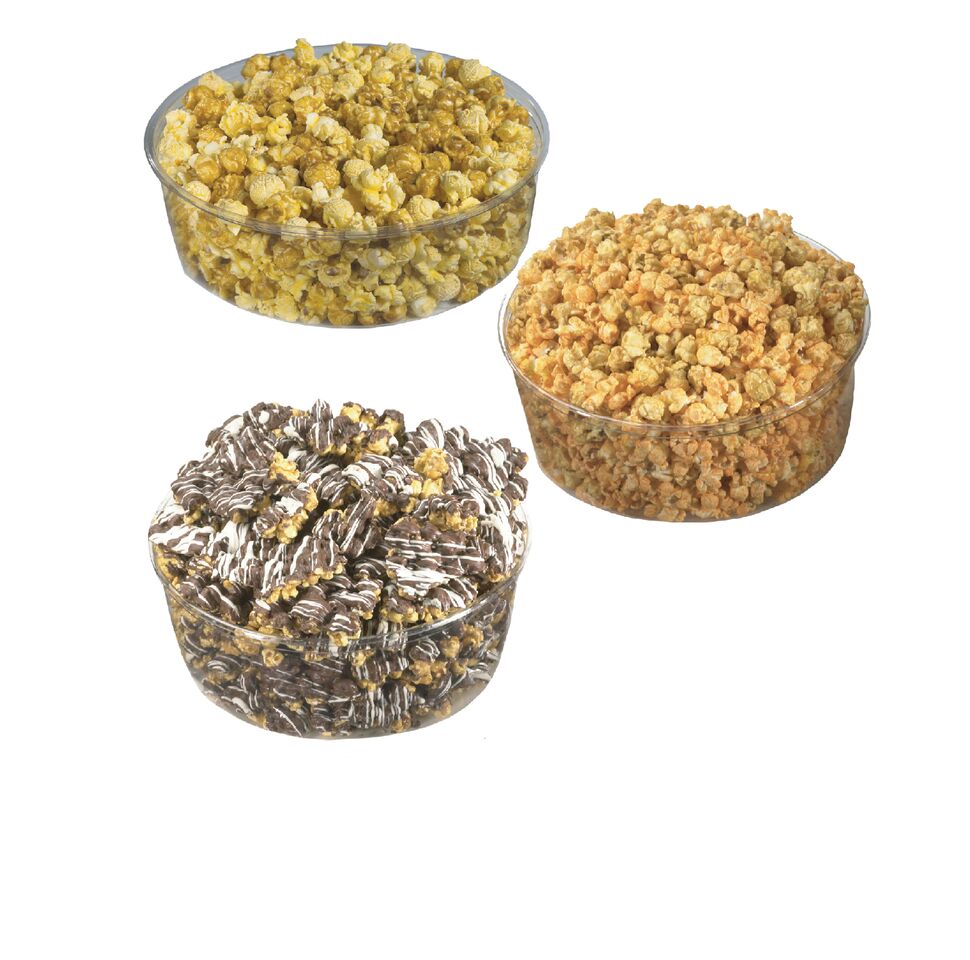 Gourmet Popcorn
A seasonal favorite! Pre-packaged gourmet popcorn comes in five different flavor options. Pretzel sampler tray is also available.
Selling Season: All Season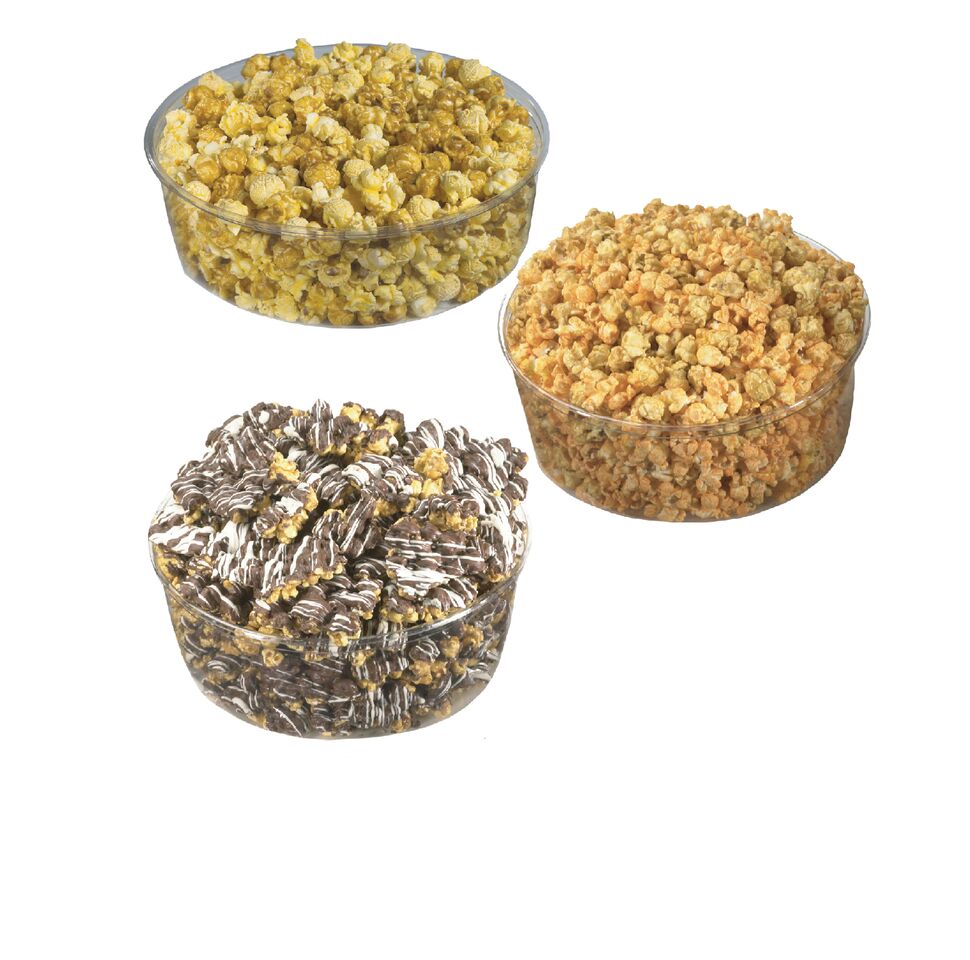 Collect Donations
Give your community the opportunity to donate to your fundraiser without making a purchase. Our secure Donate page allows family and friends to contribute to your school, team or activity in just a few minutes.
Selling Season: All Season