Fundraising can be a tremendously difficult process. There are more than enough variables that go into the multilevel system of fundraising and applying this process to collegiate programs are no different. It's for this reason alone that we can marvel at Morehead State University's achievement of raising over 25,000 in a single fundraising blitz. This massive accomplishment reaches deeper than your typical facility upgrades. It's really a testimony and guiding light to every player's love of the game. The efforts from this event help develop individual players' spirit, morale, and ultimately team chemistry.
Players in collegiate programs don't always receive scholarships. While some do receive some scholarship assistance, there is oftentimes a large pool of athletes that don't. It's the love of the game that drives these athletes to compete at such a high level and it's the program's dedication to fundraising that sustains it. Consistent and systematic fundraising efforts open doors to not only fund highly competitive sports seasons but provide additional opportunities for athletes to reach levels of unfathomable success.
Problem: The 12k Fundraising Race for Better Resources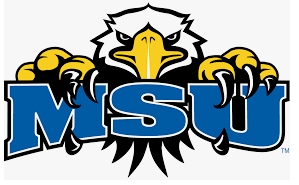 Every year, colleges and universities raise millions of dollars through their alumni networks. These Universities are working hard to recruit alumni donors in order to increase donations. The problem is always how to go about this process. Fundraising at the collegiate level can be a challenge for many college programs because many schools do not have an established system for engaging with alumni and prospects.
This was no different for the Baseball Program at Morehead State University. They spent countless hours collecting alumni information, drafting letters, and following up with those individuals asking for donations in an effort to raise money for their team's season, but this past year they looked for a better option and reached out to us here at Fundraising University.
The Fundraising University Process –
STEP 1: LAUNCH MEETING
We start our process the same with every organization we work with – a 20-minute meeting with the coaches and any other "stakeholders" to determine what your specific needs are for your program and what it will take to collect the funds needed to reach your goals.
For Morehead State University Baseball, we started the process in September 2021. We met with the coaches to talk about their previous fundraising efforts and their goals for this year and with the help of Coach Aoki were able to come together on a goal of 12,000 for the season's fundraiser.
STEP 2: KICKOFF WITH A KICK
The fundraising kickoff was set for October 11th, 2021 and the entire team was kicked off. With the help of the Fundraising University Coach and Coach Mik Aoki, the fundraiser was outlined for the players.
STEP 3: MUST RAISE $600 EACH
Each athlete was given the goal of raising $600 in fundraising and an additional $106 in donations and provided a "Top 30" list of supporters to utilize for the upcoming Blitz, with each athlete's participation they were well on their way to reaching their goals. To help keep the team motivated during their fundraising, the Fund U Coach and Coach Aoki would review steps for success incrementally as the team worked to reach their goal of $12,000 raised.
STEP 4: THE BLITZ
Everyone on the team came together for the last final push. Reviewing the team's progress and successes in their fundraising efforts propelled them to go out and finish the fundraiser strong and exceed their initial goals.
Solution: Over $25,000 Raised for Morehead State University Collegiate Baseball Program
With Mik Aoki as the lead with our Fundraising University Coach Steve Shannon, the Morehead State University Baseball Program was able to exceed their fundraising goal by $13,000, bringing in over $25,000 in their fundraiser with Fundraising University. With each individual athlete's participation, they were able to exceed their individual fundraising goal ($600 per athlete) as a team bringing in on average $695 per athlete. This was not only another successful fundraiser led by Fundraising University's proven process but a huge accomplishment for the baseball program at Morehead State University.
These funds allowed for their baseball team to purchase the necessary equipment needed to run their With the funds raised, the Morehead baseball team will purchase the necessary equipment needed to run a high-functioning program year-round. Coach Mik Aoki and Fundraising University are already partnering for their next collegiate baseball fundraiser.
Morehead State Program Details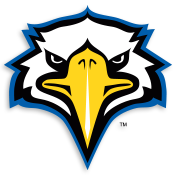 Group // Team: Baseball
Organization // School: Morehead State University
Location: Morehead, KY
Age of Team: Collegiate Baseball Team
# of People on the Team: 39
Coaches: Mik Aoki
Fund U Coach: Steve Shannon/Mik Aoki, Ambassador Coach
Funds Raised: 27,030
Start Your Fundraiser for Your College Team Now!
At Fundraising U, we have an original and organic system that helps coaches and staff run successful campaigns like Morehead State Universities Baseball Program. We bring our unique proven fundraising process and highly skilled Fundraising Coaches and your team brings the teamwork, dedication, and passion needed to foster a successful fundraising season. If you are looking for a fundraising company that can help your college team, there is no better time than now to start fundraising. With the season just around the corner, it's important to start as soon as possible. Contact us today to start your next fundraiser!