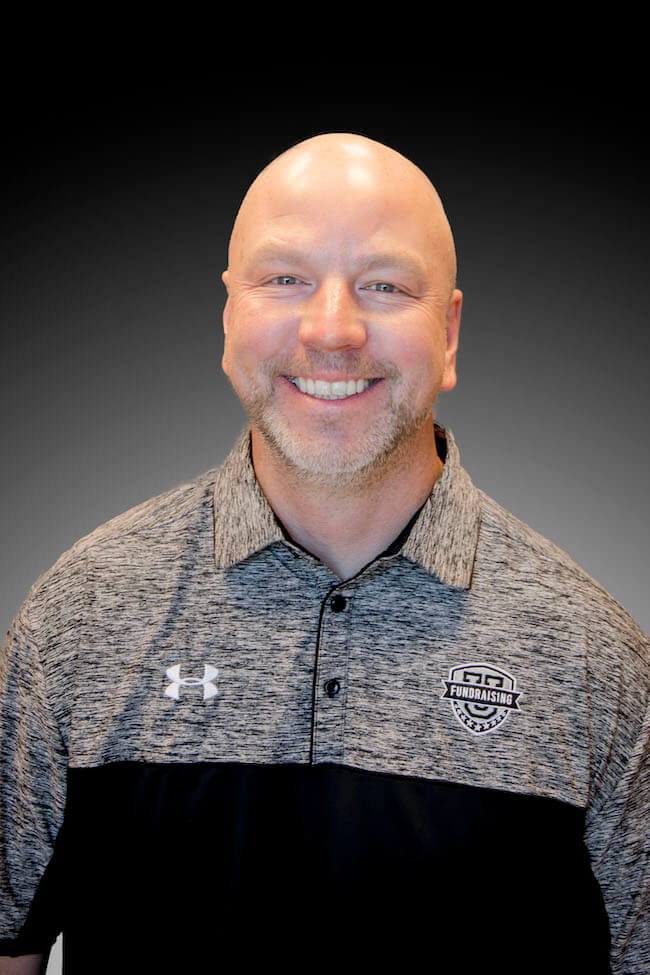 Steve Shannon
Central Nebraska
1.800.217.1962
sshannon@fundraisingu.net
Steven Shannon is the Central Nebraska Manager for Fundraising University. Steven graduated from North Bend Central in North Bend, Nebraska in 1988, where he competed in basketball, football, track, and cross country. He received his Bachelors of Science Degree in Education from the University of Nebraska at Kearney in 1993 and his Masters Degree in Instructional Technology from Wayne State College in 2008. He just finished up his 22 year teaching career, this spring, having taught science at Elkhorn High School (1993-1997), Holdrege High School (1997-2001), & Wahoo High School (2001-2015). He had the pleasure of coaching football, basketball, track, & soccer and loved working with coaches and athletes throughout his career.
Steven married his best friend, Amanda Shannon, and they have three amazing kids! His daughter, Gabby, graduated from Wahoo High School in 2014 and attended Doane College on a volleyball scholarship before transferring to Lincoln. His son, Micah, will turn 8 in March 2019 and is currently a 2nd grader at Aurora Elementary. The Shannon's are also excited to welcome another addition to the family, with Amanda expecting a little boy in February 2019!
Steven has had the pleasure to work with Fundraising University, Mike Bahun, and Colin Shockey, ever since its inception, as a coach with the Wahoo High School football team, where they saw, first hand, how the hard work, effort, and attitude that it takes to be successful on the field & court, translates directly into how a successful fundraising effort can transform a program!
When given the opportunity to work for Fundraising University, Steven jumped at the opportunity to continue to work with HS coaches and players to help them transform their programs by helping them to Dream Big, Raise More, Work Less! To better serve the Central Nebraska region, his family moved to Aurora, Nebraska and look forward to reconnecting with old friends and making many new ones, helping each of you elevate your programs through the power of Fundraising University!