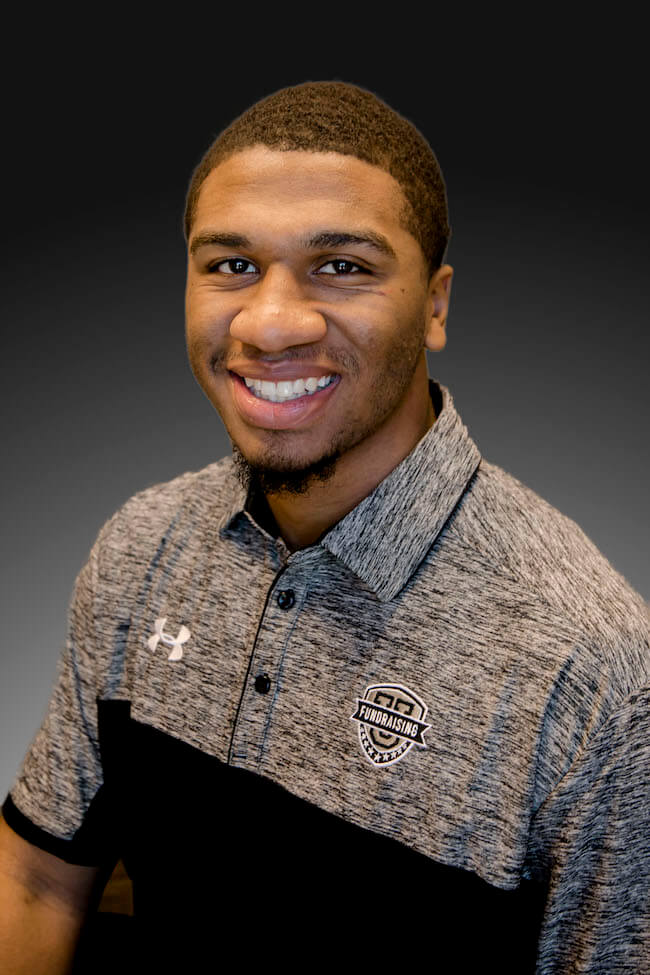 Devario Allen
Atlanta Metro
1.800.217.1962
devario@fundraisingu.net
DeVario Allen is a representative for Fundraising University in the Metro Atlanta area. DeVario was born and raised in Saginaw, Michigan to Henry and Sevella Allen. He is the oldest of three.
DeVario graduated from Arthur Hill High School, where he competed in baseball, basketball and football. He went on to play baseball and basketball at the collegiate level. While in college, Devario obtained an Associates of Arts in Applied Health from Chesapeake College. He later earned a Bachelors of Science in Exercise Physiology with a minor in business and biblical studies from Point University.
Throughout his journey, Devario had his best friend and number one fan, Christine in his corner. Christine was Devario's high school sweetheart, who he later married! They now live in Atlanta, Georgia and have one child. Their daughter, Camille, is 7 months old.
Devario plays a huge role in many organizations that involve helping children and the community. Devario enjoys serving others, and giving programs the best opportunity to earn the most money for their schools. With that being said, he is ecstatic to join the Fundraising University team.