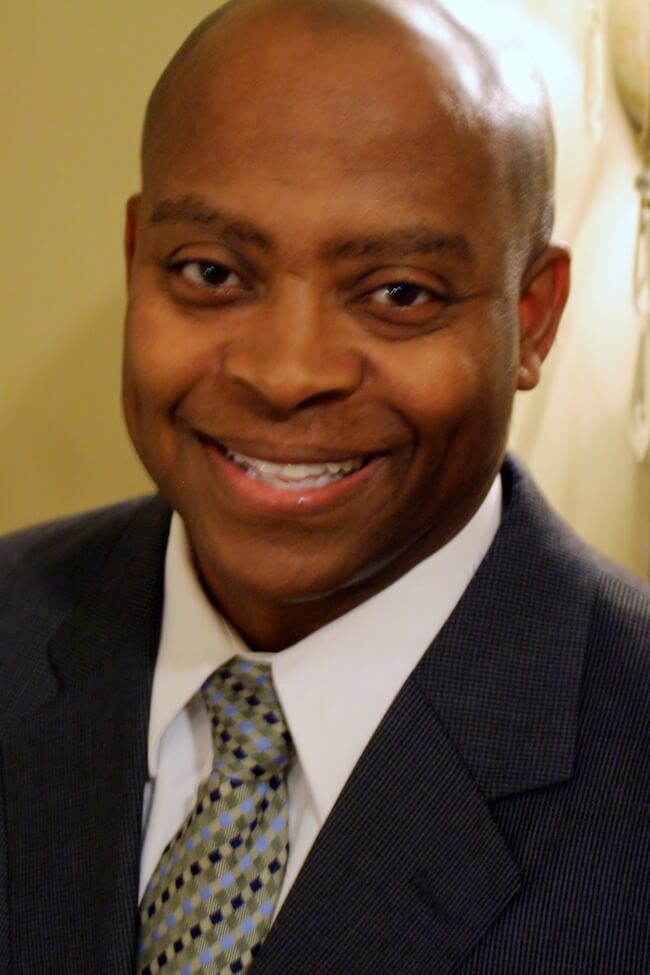 Carl Caldwell
Kansas City Metro
1.800.217.1962
carl@fundraisingu.net
Carl Caldwell is a winner! Born with a love and passion for sports, Carl parlayed a stellar playing and coaching career into a successful career in sales and ultimately a business owner.
As a kid Carl immediately took to sports and he played it all; baseball, basketball and football.  But what separated Carl from his peers was his taking to the cerebral side of sports. It wasn't just learning and developing his physical skills, it was also out-smarting his opponent.   
Of all his favor sports, Carl took to basketball. He became an All-County player as a point guard of his hometown of Orange County, CA. After high school, Carl immediately transitioned into coaching.  It was an opportunity to compete with his mind. So, he accepted an offer to become the Athletic Director, P.E. teacher & head football, basketball, volleyball & soccer coach at Oakridge Private School in Villa Park, California. During his 10-year stint at Oakridge, Carl's teams won 2 girls championships, 1 boys basketball championship, 1 boys flag football championship, and 1 boys soccer championship; including a 35-0 undefeated season for our boys teams in 1999-2000. That would be the end of Carl's coaching career.
Carl met the love of his life and got married to his now wife of 20 years, Lenore. And after resigning at Oakridge he completed some undergraduate work and earned his degree from California State University of Fullerton in 2002. In 2003, Carl moved into the career of sales where he accepted an opportunity to become a yearbook sales consultant at Jostens; the legendary yearbook and class ring company. Though having little sales experience, Carl hit the ground running. He learned an entirely new professional set of skills like desktop publishing programs Adobe InDesign & Photoshop. He also became a solid teacher of photography and journalism; all while developing a solid business acumen. 
In 2005, Carl transitioned with Jostens from Southern California to Kansas City where he became the yearbooks sales consultant. It was a stellar decision for Carl and his family. He began to see immediate results by saving key accounts and adding new quality ones. In 2008, Carl won 26 new accounts, had a 93% renewal rate with a net account growth of 22 accounts and was named "Heartland Region Sales Rep of the year."  With all the success, Carl envisioned himself going even bigger.  So in 2012, he resigned from Jostens to pursue starting his own company. And that is exactly what he did. In 2013, Carl launched Momentus of Kansas City; an all scholastics products company. In addition to yearbook, he sold caps & gowns, class rings, graduation announcements, spirit wear and more.  In the spring of 2018, Carl sold his business to a longtime competitor.  Now Carl is excited to resume his career working at Fundraiser University; a place where he can continue making a positive impact with schools by helping them raise much needed funds. He looks forward to working hard, learning and growing from the great people of a great company.