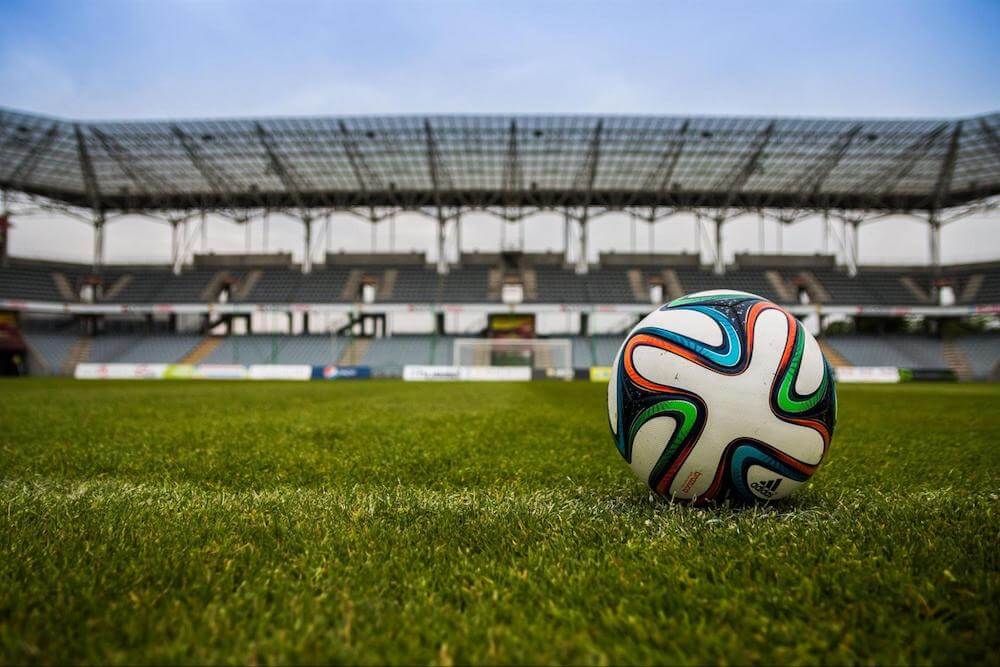 Whether you're raising for something as small as team dinners to something more substantial like workout equipment and uniforms, you know what your team needs and how far you can go on a substantial budget. For the average person, little thought goes into the entire process of fundraising.
Where does all the money go and how does it affect everyone?
If you're a coach, chances are, you know exactly how important fundraisers are and how much time and energy it takes every season for you to put on another fundraiser. Whether you make your funds work with coupon books, digital fundraisers, or simply by cookie dough fundraisers, it takes a lot of research, time, and effort to establish your fundraiser and keep your team motivated to sell while you figure out all the logistics.
Why Raise Money for Your High School Sports Program?
We know the basics of fundraising in sports – it provides money to the coaches for many different types of things. You probably have experience with them already –
Uniforms.
Equipment (racks, bats, balls, workout equipment).
Celebratory dinners after a big game OR pasta dinners before the big game.
Repairs for stadiums/racetracks.
Travel and hotel expenses for overnight games or tournaments.
But these fundraisers pay for a lot more than a pasta dinner or practice equipment, these fundraisers break down barriers for your student-athletes. Allowing anyone who is passionate about their sport to play the game. Fundraisers take the financial burden off the coach and off the athletes to allow everyone a chance to join in and participate in a school extracurricular activity.
High School Sports Promotes Leadership and Teamwork
Not only do sports programs through schools provide additional opportunities for these athletes to get involved and participate in a sport they might not otherwise be able to, but you are also giving them an opportunity to grow and develop skills they can take far beyond the field.
Playing on a sports team gives these student-athletes an opportunity to put their head down and work hard together towards a common goal whether that goal is an improvement, a win against a major rival, or a state championship, it doesn't matter. During their training and through each game they continue to learn the importance of hard work and teamwork as they continue to develop their own skills and grow together as a team. Those unique experiences of wins and losses with a group of other individuals working towards a common goal is a unique experience that allows them to develop their skills with teamwork and leadership in a way that group projects just can't quite mimic.
Fundraising Keeps your Sports Program Afloat for Years to Come
The work you put into your fundraiser for this year or even the next isn't JUST for your season. It is for the years your program has ahead of you, for the health of your sports program in 5 or 10 years. It isn't just about providing equipment for the students now, it is about investing in the student-athletes you have in the gym today, tomorrow, next year, and 5 years from now. These fundraisers are an investment into your program. Each fundraiser is crucial for the future success of most high school sports programs.
These fundraisers are never a one-and-done deal. Annually or maybe even bi-annually you need to raise funds for your program to make sure your team is set up for success, but the same fundraiser, the same request for donations, the same car wash, year in and year out can leave those same donors and sponsors feeling lackluster about contributing. Not only do you need new ways to reach out to your community for support, but you need new ways to approach those loyal donors each year.
Different Fundraising Options
Donations
Allowing your support system to donate to your program is one way of bringing in extra funding for your high school sports program, however, this form is not a huge motivator after time and you usually end up requesting "required donations" from parents in order to fund that season's needs.
Digital Fundraising
Similar to donations, you set up a donation page, except it's online and you punch in a certain amount of money towards your platform. However, "donor fatigue" exists here as well, so it can be difficult to rely on this form of donation.
Cookie Dough Fundraising
It's a popular method used by schools, churches, and communities in general. First, you order a batch of cookies from a reliable cookie company – just reasonably priced enough for you to make sales and keep an even bigger profit than what you initially had!
Popcorn Fundraising
Initially the same thing as cookie dough fundraising but with popcorn.
Coupon Book Fundraiser
That is when you sell mini booklets with discounts to stores or restaurants. There are two ways to make money with coupon fundraisers: sell the booklets or charge advertisers a small fee to advertise in your coupon booklet.
While any combination of these fundraisers can be a great option for a sports team, it remains on the coach to set goals and follow up and follow through with their team on going out and selling to bring in the funds needed.
Start Your Fundraiser Today!
We understand the tension you are going through. Starting a fundraiser is hard enough, but the thought of fundraising every single season – how are you going to do that successfully every time? Fundraising U does just that! We help coaches like you produce excellent fundraisers to make the most amount of money in the shortest amount of time! We have raised over $150 million over the last decade, and we're not slowing down anytime soon! We know what coaches need because our organization is made up of coaches who were also once at a loss for how to fundraise, just like you!
It's very simple; after you contact us, a Fundraising U coach near you will come and come to you and lead your fundraiser. All it takes is one step: reaching out! Contact us at support@fundraisingu.net or call us at 800-217-1962 and get started on your most successful fundraiser yet!