---
Football
Powerful Fundraising for
High School Football Programs
What Could Your Team Do
With Extra Cash?
What Could Your Team Do With Extra Cash?
---
Buy New Equipment & Perform at Higher Levels

Finally afford to buy that updated equipment that will enhance your team's ability to win and beat your rivals.

Travel & Compete in Out of Town tournaments

Don't worry about having the funds to pay for travel and out of town expenses. Our fundraisers are designed to help you pay for every need.

Pay For Meals and More

Meals get expensive, we know. That's why we work to put more money in your pocket to pay for an entire season's worth of food for your team.
Start Your Next Fundraiser Today
---
1
Start
Fundraiser
---
---
---
Fill out the online form and let us know how much you need to raise and when to plan your next fundraiser.
---
2
Strategize &
Plan
---
---
---
You'll be assigned a fundraising coach to collaborate with you on the best products and setup for your fundraiser.
3
Sit
Back
---
---
---
Focus on winning and player development while your fundraising coach leads the fundraiser.
4
Reach
Team Goals
---
---
---
Enjoy what happens when you have an excess of funds to spend on equipment, travel, and more...
100% Guarantee
Raise More Than You Did Last Year or it's free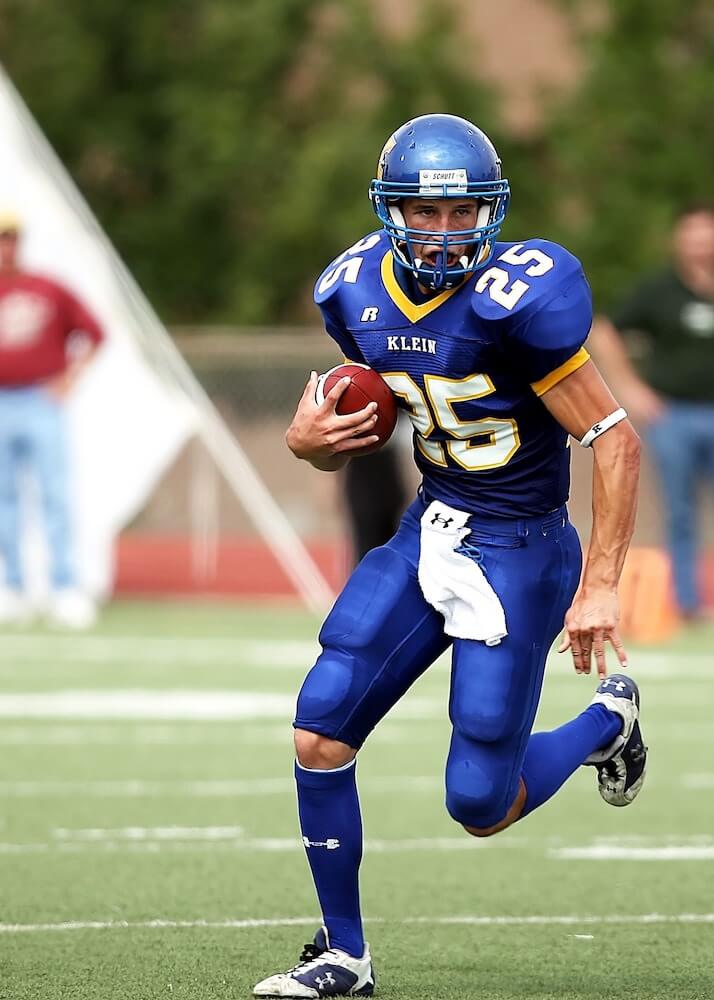 Raise the mOst Money in the Shortest Time
We've perfected our system over the past few years to give you a streamlined fundraising program that is guaranteed to raise more money in less time. No more praying and hoping you can afford new equipment or go to that out of state tournament. With Fundraising U, we'll get you to your goal.
Sit Back and Let Our Fundraising Experts Lead Your Fundraiser
We come to you, in person. We aren't a hands-off company who expects you to do the heavy lifting. We get boots on the ground in the form of an expert Fundraising Coach that will be there to lead your fundraiser. Our Fundraising Coaches are fundraising machines and know how to get the job done at every level.
See how extra funds can help your team reach their dreams
Many programs are held back by what they can and can't afford. What if you had an extra few thousand in the bank? What would that do for your program? With Fundraising U, we are in the business of seeing your team's dreams come true.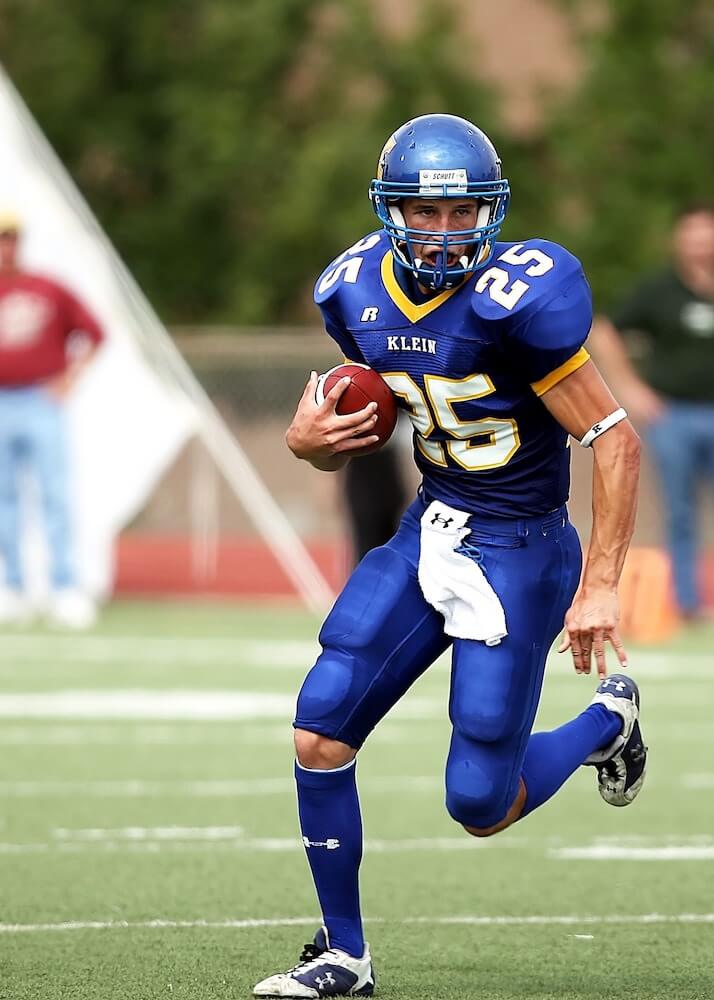 High School Football Fundraisers
For many schools, football is their primary sport. Home games are a rallying point for community support. In districts with skilled athletes, community involvement is at its highest. However, football players are faced with high costs of equipment, travel, room and board during travel, and more. Fundraising University excels at helping teams shoulder the financial burden through highly successful, time-tested football fundraisers.
Our Fundraising Coaches train, lead, and motivate your athletes throughout the fundraising process, ensuring success in their efforts. Our tried and true fundraising formulas have been proven time and time again.
Instead of scratching your heads to brainstorm ideas for your high school fundraisers, let our team of fundraising experts help. We guarantee that your team is more than capable of raising enough to pay for your immediate needs and buffer additional costs through the season
How Does It Work?
Set Up Your High School Football Fundraiser
Once you've filled out the form on our website or called in to set up an appointment, a fundraising coach will come alongside you to help determine your financial goals.  Together, you and your coach will figure out the best fundraising options for your location and customer base. You'll strategize a plan of action and help your team execute the plan flawlessly.
Strategize and Learn How to Use Your Tools
You'll be given the tools you need to bring your fundraising into the age of technology. Why not use the tools at our fingertips? Your students have smartphones, social media, and a lot of reach. Let this benefit the team. Your Fundraising Coach will work with you and your athletes to stay motivated and keep their heads in the fundraising game by utilizing technology.
Set Goals
Setting goals is easier than ever with Fundraising University. When your old traditional fundraising methods lose their potency, it's time to bring a new coach to the game. Our Fundraising Coaches are specialists who have seen their fundraising partnership exceed expectations. Most coaches were actually players and coaches themselves, so they know and understand the financial struggles that can be placed on a team. With their help, know-how, and the Fundraising University process backing them, they can take your team to financial levels you maybe never thought was possible.
Smash Goals
Under the guidance of your Fundraising Coach, you get to sit back and help your team raise money for their goals. Your Fundraising Coach leads the efforts and keeps your teams focused. With our research and data collection from hundreds of fundraisers over the years, we've honed in on the fastest ways to raise the most money for your program.
Build the Best in Your Athletes
Once you've reached your goals, you and your team can bask in the fundraiser's astounding success. With newly raised funds, your team may finally  be able to afford new equipment, updated uniforms, training, or the competition opportunities that were otherwise out of reach. You can build students into the best athletes they can be.
Guaranteed Success
We've worked hard with hundreds of schools and athletic teams to streamline the fundraising process. We've done thorough research and data collection, so we've figured out the strategies, techniques, and tools that work best to ensure your success in your fundraising goals.
We also work with various vendors to bring you the products that will get your customers coming back year after year for your fundraising efforts. We still use the classic fundraiser hits, like gourmet cookie dough, but have evolved to include many other fun and exciting products to share.
If you're not happy with the success of your fundraising efforts in the past, or the idea of fundraising is anything but fun to you, contact us. We're always available to discuss your options and build a plan to get your athletics program rocking and rolling.
Invest in Your Team
When we put forth the time, effort, and financial investment to build a more substantial base for our students, we set them on the path for success. Fundraising University is the key to seeing the most from that investment.
Building our children up when they are young and learning their strengths will help create a foundation in our community for generations to come. Athletics programs are one of the key pillars in the strength of our communities, and Fundraising University is honored to be a part of that process.