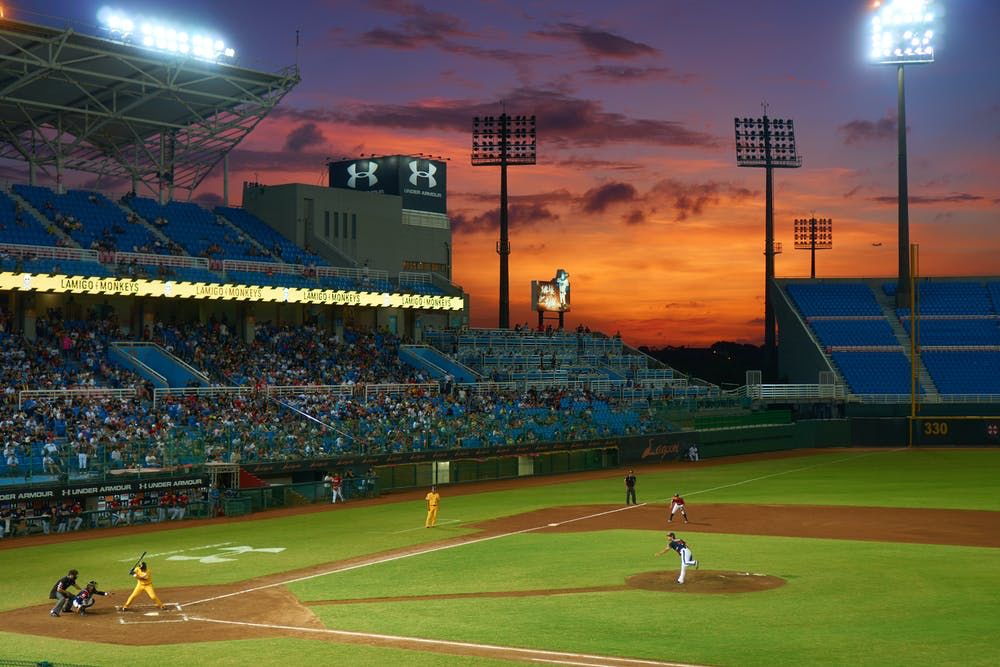 Become a Franchise Owner Today
If you are looking for a job that allows you to be involved with coaches, players, and your community, this is the job for you. Franchising great way to start your own business, below we will go over what it takes to have a franchise as well as the rewarding benefits.
How it Works
So many people across the United States are starting to get back on track after the pandemic of 2020. If you're looking for a job that creates purpose, then Fundraising University is for you.
When it comes to getting started on your very own franchise with Fundraising University, we provide you with in-depth franchisee training, marketing resources, and professional support. Here at Fundraising University, we're a family, and we take pride in the fact our franchisees never feel alone.
Fundraising University is the fastest-growing fundraising franchise and is ranked as a franchise 500 company in the Entrepreneur.
Start Changing Lives Today
By becoming a franchisee, it will open doors to an incredible amount of opportunities. If you enjoy sports, this is a highway for you to constantly be involved. Bobby Danenhauer said it best "it allows me to be a part of the community it also allows me to make impacts on athletes lives". The fundraising process involves showing up and cheering on our local teams, on top of providing schools and the students' equipment. Fundraising university gets your whole community more involved.
Starting your own business/franchise with Fundraising University also yields other rewarding benefits. Being a franchise owner is a career with a mission and a paycheck without limits. Inherit a proven system that has raised $125M for schools and coaches can't turn down. The opportunity is there, and we teach you how to harness it. As a franchise owner, you can generate an average revenue of $1.2 million. Fundraises yield high revenues and high returns; you take home 25% EBTIDA, with some units averaging over 30%.
It's the Perfect Franchise For You!
We welcome people of all different job backgrounds because it gives us a unique perspective from various job fields.
"Fundraising University is great because the start-up costs are low, and you can start making money almost immediately…One of the best things about it is that you control how successful you can be. I came from a corporate career as a software engineer where success depended more on other people and company profit than hard work. I finally decided that business ownership was the best way for me to take charge of my future. What attracted me to Fundraising University was the ability to work with coaches, teachers, schools, and ultimately the kids. What better way is there to give back to the community than to help schools pay for the programs that kids love and depend on so much?" – Dennis Howard, Franchise owner in Tennessee
While owning a franchise allows you to impact thousands of peoples' lives positively. Yes, you're raising money for student-athletes, which is the most important thing, but you are also building a bond in the community. By influencing these players to go out and share their stories and face in the community creates a family that stretches from neighborhood to neighborhood. It will make it to where these teams' athletic events will be the center of the community.
Find your Dream Job
Growing up most everybody has been a part of a team experience, and it's a fantastic dynamic to see how a team works. If you're the type of person that had a hard time walking away from the sports you loved, then a Fundraising University franchise is the job for you. You have no limits that yield significant benefits on top of the salary aspect. You, as a franchisee, are hands-on with coaches, players, and the community. The joy of helping something greater than yourself will flood your body with this job. It truly allows you to have that sense of a team again in the community.
Get Started Today
Why wait to start! After a challenging year with COVID, these communities and teams are waiting for your help. With your trust, we will offer the proper training to not only benefit yourself but these teams. So many people have been set behind from the pandemic, and this is a fantastic way to help yourself and these young men and women earn the proper equipment needed to help them exceed. We are awaiting your information; contact us today to get your journey started.